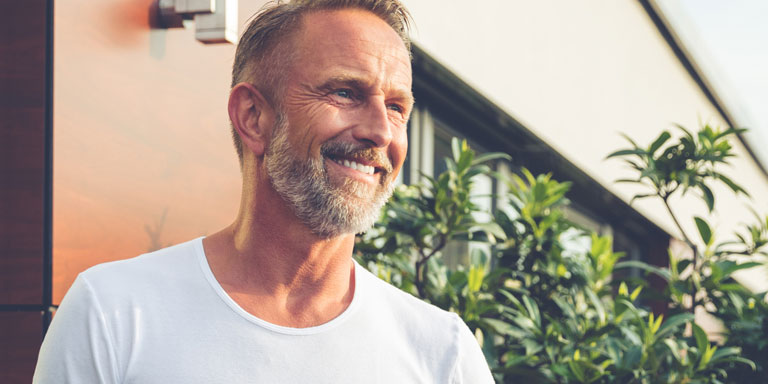 Wealth Management

We talk about life first, finances second.

Wealth management is different for everyone. We each have our own unique financial goals that are personal to us. That's why at Davy we make it our approach to develop a close relationship with our clients.
Coronavirus update
Changes to our working arrangements to protect our clients and our staff
Given the recent escalation in the UK government's response to Coronavirus, Davy UK has taken steps to ensure the safety of our staff while continuing to maintain client service levels to our clients over the coming weeks.
In line with efforts to contain the spread of the virus, we have where possible moved to remote working arrangements for our staff. Our technology infrastructure enables us to securely access the systems required to continue to serve our clients to the highest standard so our clients should be able to contact their Davy adviser via their usual telephone number and email address.
We understand that the current market volatility is unsettling but we are fully committed to helping our clients navigate these turbulent times. We appreciate your ongoing support and please get in touch with your Davy adviser if you have any questions or if we can assist you further.
Stay safe.
Andrew Campbell
Managing Director, Davy UK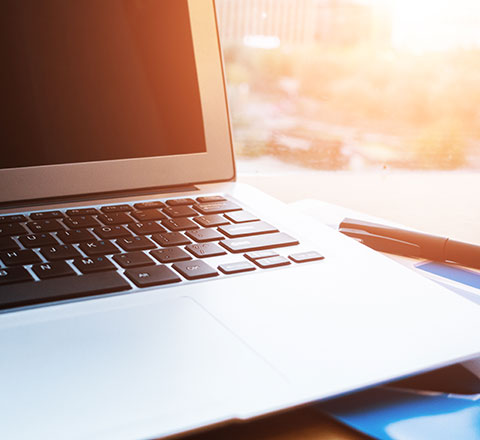 How can we help you today?
Children's Cancer Unit Charity
In the month of July, the Davy UK staff set themselves a target to run, walk or skip 7 million steps to raise much needed funds for our charity partner, the CCUC. This has been a difficult time for the charitable sector and the CCUC continue to support families in Northern Ireland affected by childhood cancer, and we continue to support them. 36 staff members came together and walked over 12 million steps which is around 6,155 miles! The team also raised over £10,000 for the CCUC.
The CCUC depend on donations to provide the very best care for their young patients and their families. If you wish to support the Step Challenge and invest in the Children's Cancer Unit there is still time and your donation would be greatly welcomed! Please follow this link to go to our JustGiving Page.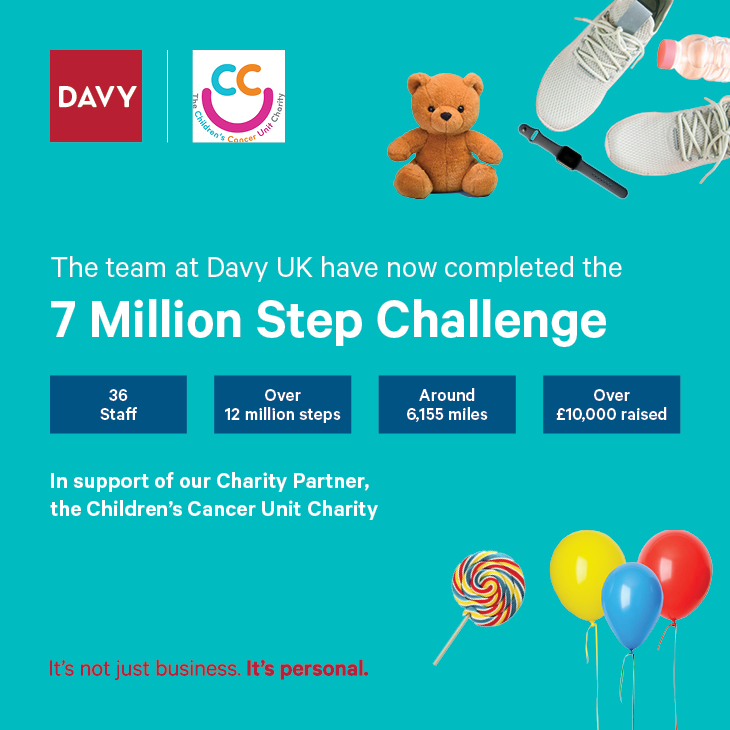 Goals-based planning
By taking a step back to consider and set financial goals, you can better understand the decisions, actions, and trade-offs you need to make in order to achieve them. To put it another way, life's much better with a plan.
MARKETS & INSIGHTS
Our Latest Insights


95%overall satisfaction*
Over 90 yearsin business
More than 680experienced employees

£12bn+ assetsunder management
99% trustrating from clients*
We're ready to help you plan for a better future.
Your financial future starts with a conversation.
Fraud and protection
With incidents of fraud on the increase, it is vital that you safeguard your personal and financial information. Fraudsters try to appear as legitimate as possible, so it's important to be vigilant and stay alert to anything suspicious. If you are ever in any doubt about whether a communication from Davy Private Clients UK is genuine, please contact us on +44 2890 310 655 or email belfast@davy.ie. For more information visit our security centre or find out more about how to avoid investment and pension scams from the Financial Conduct Authority at https://www.fca.org.uk/scamsmart.
Information on this website is not investment advice as it does not take into account the investment objectives, knowledge and experience or financial situation of any particular person. Prospective investors should make their own assessment of the information and obtain advice suitable to their own individual circumstances. Please note that Davy does not provide tax or legal advice, nor accept liability for it. We recommend that you consider seeking tax and legal advice from professionals, with whom we are happy to engage.
All data correct as at January 2020. Source: The Voice of the Client survey was conducted in October 2019 with a large representative sample of the Davy Private Client UK base. W5, an independent consultant in the financial services industry, carried out the survey and independently analysed results.