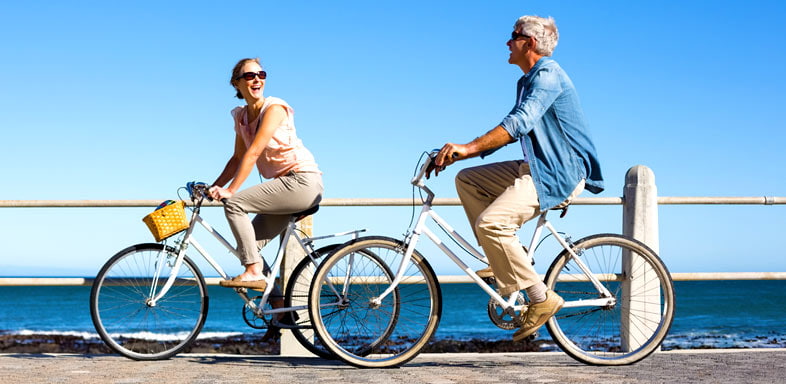 Wealth Management
Life's better with a plan
We work with you to create your financial plan that's built around your life, your family and your priorities.
At Davy, we're here for the long term
At Davy, we're here for the long term. For over 90 years we have been helping generations of families and businesses achieve their goals through our investment platforms and solutions.
We have practical experience of dealing with the opportunities and real-life challenges that wealth management can bring.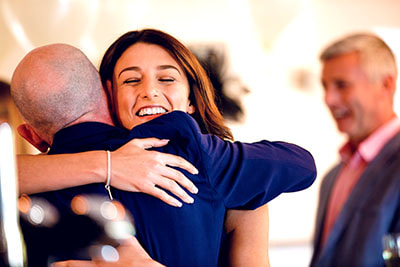 Achieving your financial goals
Whether you're looking to get the most from the assets you've acquired, or you want to take your business to the next level of growth, we're here to help you achieve your goals.
Our approach is structured yet flexible and we offer a number of service levels to suit your needs. The level of service that's right for you will depend on your personal preferences.
Whatever your wealth management needs, your goals and ambitions drive our purpose, which is to deliver world-class outcomes.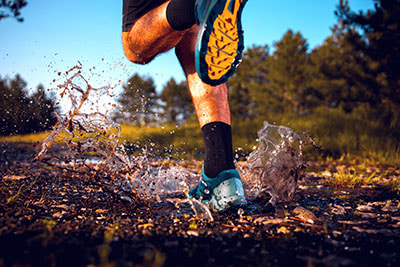 Your trusted investment partner in Northern Ireland
At Davy UK relationships really matter to us. We provide steadfast financial planning and investment advice throughout your lifetime, working with you to help you achieve your goals. Our team of highly-trained, Belfast based advisors will guide you on your journey.
We take the time to gain a clear understanding of what's important to you so that we can match your needs with a range of suitable investment options. We also offer goals-based financial planning and wealth management advice tailored to each stage of your life.
Perhaps you're looking to invest now or need broader financial planning advice for where you're at today. Maybe you're looking a bit further down the road or preparing for retirement. Whatever your stage of life, consulting with a qualified wealth manager and starting the planning process will put some solid foundations in place.
Get in touch with our Belfast office today. We can help you build your future.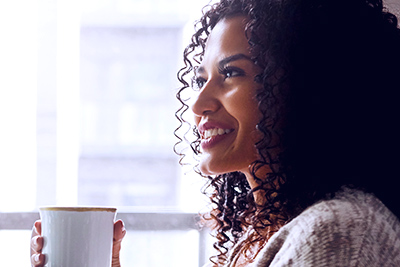 What's important to you?
We can work with you to create a structured yet flexible plan that's genuinely built around your ambitions, your family and your priorities.
Family
"Taking care of those that matter most"
"Taking care of those that matter most"
Whether you've recently said 'I do', worried about your children's education fees, or helping care for relatives we can help you plan financially for changing family dynamics and needs.
Home
"Home is where the heart is"
"Home is where the heart is"
Your plan takes into account your intentions for the place you call home and the resulting impact on your finances whatever the scenario - staying put, up/downsizing, or buying the holiday home of your dreams.
Careers
"What's my next step?"
"What's my next step?"
Your career trajectory can have a huge impact on your finances. It's important to plan ahead to ensure your career today can help you plan for a better future.
Lifestyle
"It's time to secure my future"
"It's time to secure my future"
You are in charge of your goals. Planning keeps you focused to ensure your spending and saving habits result in you living the life you want now and in the future.
Business
"Making my business work for me"
"Making my business work for me"
Make your business work for you (not the other way round). A plan puts you on the path of financial independence translating your business accomplishments into personal financial success no matter what stage of life you and/or the business is at.
Legacy
"Let's talk about their future"
"Let's talk about their future"
We all want to help the generations that come behind us. A plan explores the steps you can take to leave a lasting legacy in the future.
Health
"Protecting the greatest possession"
"Protecting the greatest possession"
Financial protection is often critical, but unfortunately not always treated as a priority. A plan highlights the protection you and your family require to have a "safety net" for all of the contingencies of life.
MARKETS & INSIGHTS
Our Latest Insights

Our People
Our advisers are here to help
96%overall satisfaction*
Over 90 yearsin business
More than 800experienced employees
£13bn+ assetsunder management
96% trustrating from clients*
We're ready to help you plan for a better future.
Your financial future starts with a conversation.
Keeping you safe
Incidents of fraud and cybercrime are increasing with scams becoming more sophisticated and harder to identify. Fraudsters are continuously coming up with new ways to try to illegally access personal and financial information, often by convincing people that they are dealing with a company they know. Visit our security centre to learn more about the types of scams to be aware of, what to do if you're the victim of fraud and ways to protect yourself.
Information on this website is not investment advice as it does not take into account the investment objectives, knowledge and experience or financial situation of any particular person. Prospective investors should make their own assessment of the information and obtain advice suitable to their own individual circumstances. Please note that Davy does not provide tax or legal advice, nor accept liability for it. We recommend that you consider seeking tax and legal advice from professionals, with whom we are happy to engage.
All data correct as at October 2022. The 'Voice of the Client' survey was conducted in 2022 with a large representative sample of the Davy UK base.