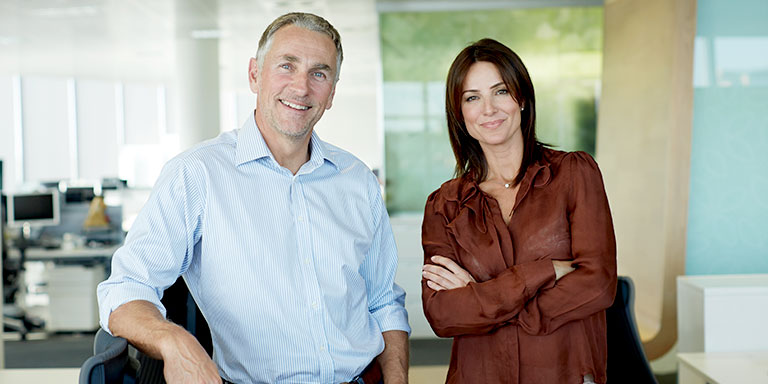 Financial Goals
Mapping your future, goal by goal
Your ideal financial plan involves understanding what you want for you and your family.
Create a financial plan focused on your goals
Your adviser will create a financial plan with your goals at its centre. They will discuss different scenarios to understand the best roadmap for you and provide clear recommendations helping to give you confidence in your future.
Ensure your plan evolves with you
Your adviser will work closely with you to put your plan into action and keep it up-to-date as your priorities evolve and circumstances change.
Put our expertise to work for you
Managing wealth can be complex and there may be challenges along the way. Our advisers work with teams of technical specialists aiming to help you meet your goals.
Some questions you might have
We can help you strike the balance between living in the here and now, and saving for the years to come. Your financial life plan will include tailored savings and investment strategies designed to help you meet your short, medium and long term goals.
You may have your dream plans but worry might be preventing you from acting on them. Our team of expert financial planners, advisers and investment specialists, combined with our technology solutions, can help you to figure out if, how and when you can afford your dream.
Helping your children comes as naturally as taking a breath. You want to give your children the best chance to succeed in the future, but also ensure they know the value of hard work. Gifting to children can bring up a range of emotional and practical concerns that we can help you work through.
We examine your personal, pension and business investments and offer suggestions and solutions that are both tax efficient and right for your circumstances. Our holistic approach to wealth management, as well as our ability to work closely with your other advisers when appropriate, helps to ensure you don't miss a trick in relation to managing your finances.
Costs associated with educating your children are often a large outgoing for families. Whether you intend saving annually or investing funds for this reason we can help you sort out funding for these expensive years.
Not being able to provide for your family is a scary thought - we take the time to discuss the level of protection you and your family need to give you peace of mind.
The decisions you make in your succession plan affects future generations to come – we can give you guidance on building an estate plan that reflects your values and vision for the future.
Have a question?
Our approach to helping you achieve the future you want.
Our People
Our people are here to help
Insights
Our Latest Insights
94%overall satisfaction*
Over 90 yearsin business
More than 700experienced employees
£13bn+ assetsunder management
96% trustrating from clients*
We're ready to help you plan for a better future.
Your financial future, it starts with a conversation.
Keeping you safe
Incidents of fraud and cybercrime are increasing with scams becoming more sophisticated and harder to identify. Fraudsters are continuously coming up with new ways to try to illegally access personal and financial information, often by convincing people that they are dealing with a company they know. Visit our security centre to learn more about the types of scams to be aware of, what to do if you're the victim of fraud and ways to protect yourself.
Information on this website is not investment advice as it does not take into account the investment objectives, knowledge and experience or financial situation of any particular person. Prospective investors should make their own assessment of the information and obtain advice suitable to their own individual circumstances. Please note that Davy does not provide tax or legal advice, nor accept liability for it. We recommend that you consider seeking tax and legal advice from professionals, with whom we are happy to engage.
All data correct as at January 2020. Source: The Voice of the Client survey was conducted in October 2019 with a large representative sample of the Davy Private Client UK base. W5, an independent consultant in the financial services industry, carried out the survey and independently analysed results.