Back to Market and Insights
The Interview: Nicholas Webb, Healthcare Enterprise Strategist
MarketWatch caught up with Nicholas Webb, a world-renowned healthcare enterprise strategist, CEO and innovator.
MarketWatch: You have spent 40 years working in healthcare. How has the industry evolved with the help of innovation and where do you see the most potential in the next 20-30 years?
Nicholas Webb: The industry is undergoing a massive shift from diagnosis and treatment, to anticipation and prevention, to mitigate the explosive increase in the cost of treating the epidemic of chronic disease and an aging population. This will include the use of wearable technologies, artificial intelligence and completely new clinical and healthcare business models.
We will also see a significant shift towards a "patient centric" approach to healthcare. Historically, the healthcare industry has been "system centred" and "doctor centred" and this has not served the patient.
We also need to build out better central point of care models that provide expert care management across all disciplines, testing and interventions. This approach will be augmented through the use of emerging technologies, which will include wearables, artificial intelligence and block chain technology.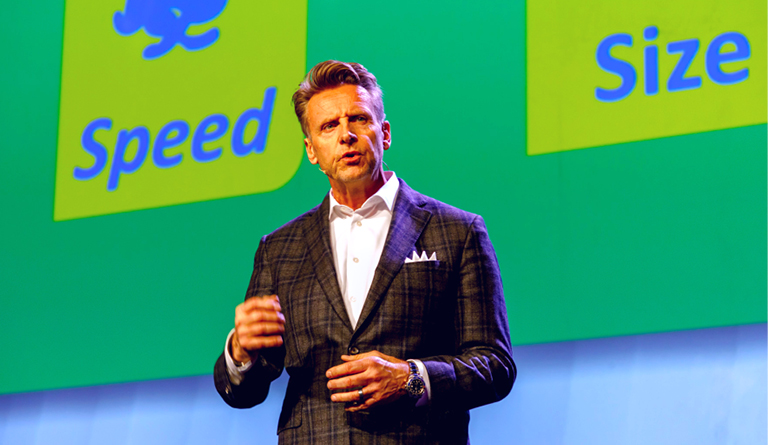 MW: What do you see as the next disruptive change in the healthcare sector?
NW: There are three major changes that are happening in healthcare sector: the consumerisation of healthcare, enabling technologies/connection architecture, and new economic value-driven models. Legacy models within healthcare did not anticipate the massive scaling of chronic disease, intervention growth and an aging population. The big disruption is the philosophical and intellectual shift from an ineffectual legacy model to the disruptive innovation model of reinventing the delivery of safe and efficacious patient care. This disruption will be facilitated by new economic models, connected technologies and digital disruption. This disruption is already happening, and it is a call to action for leaders in healthcare to make the disrupted shift.
MW: You have extensive experience working in the private sector. Have you ever been involved with projects related to the public sector?
NW: I work with not-for-profits and some public sector clients. However, the new trends will not delineate much between the two in terms of how they deliver value to the patient. We see not-for-profit hospitals, public hospitals and for-profit systems moving to entrepreneurial and innovation structures. This includes leveraging emerging technologies, enterprise excellence models and the re-examination of the management hierarchy structure. Simply stated, we will see very little delineation across for-profit, not-for-profit and public health models.

MW: By 2050, almost 30% of the population in Europe will be over 65. How do you see this advance towards a greying population impacting current and future generational cohorts?
NW: The current model would make it impossible to attempt to continue to scale the cost of healthcare. Correspondingly, emerging technologies, new economic models and business practices will save the day. The only way that the next-generation workforce can mitigate the cost of an aging population is to step away from outdated and inefficient legacy models and move towards enterprise excellence, disruptive innovation and other patient care models that both reduce costs and improve the quality of care. Much of this will be done through leveraging digital technologies, digital consults, continuous digital monitoring and better intervention models.
The idea of retirement has changed as more baby boomers begin second careers post retirement and are, in general, embracing preventative healthcare to reduce interventional costs. Additionally, as we transition from the legacy model of diagnosis and treatment, towards a model of anticipation and prevention, we will improve the quality of healthcare for baby boomers while significantly reducing the cost of treatment interventions.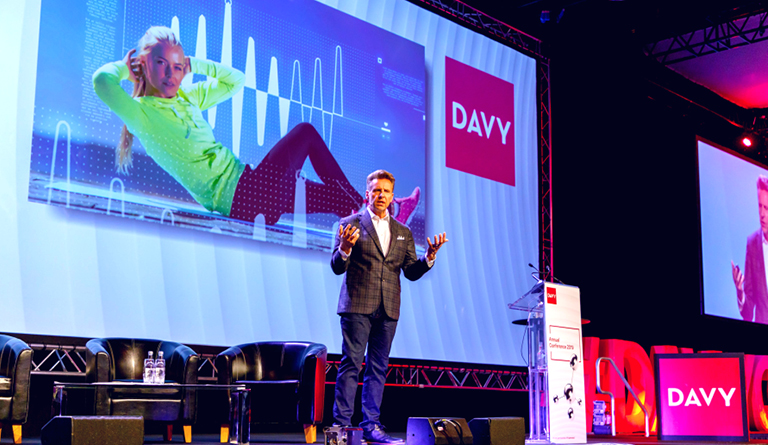 MW: During your recent time spent in Ireland, did you identify any key issues that differentiate us from the rest of the world?
NW: There are many things that stood out for me. Most conspicuously, some amazing people that really care about the quality and access of healthcare.
I believe that Ireland should urgently conduct an enterprise optimisation readiness assessment to identify ways to significantly improve patient access. In particular, access to primary care which would most likely include digital consult solutions. Additionally, a comprehensive guidance document that leverages all contemporaneous technologies, management systems, lean systems and tools to reduce cost from waste and repurpose waste back into improving patient access.
I also believe that there is a significant opportunity for Ireland to develop an innovation infrastructure to identify new opportunities to optimise all aspects of patient care. It seems to me that there is a real need to quickly improve both access to primary care while also providing efficient multi-disciplinary care. I would also recommend development of a Human Experience (HX) Strategy to significantly improve the "quality of work-life" for their amazing caregivers and staff.
MW: Finally, in this rapidly changing world, how does one stay ahead of the game – how do we equip ourselves in this age of innovation?
NW: The best organisations in the world institutionalise "future readiness" by building out future casting teams to identify, aggregate and deploy on emerging trends. These programmes typically live within the infrastructure of a Centre for Innovation and Enterprise-Excellence model. Ironically, most organisations are struggling to maintain their relevance in a time of massive market disruption. In my upcoming book, "The Innovation Mandate", I discovered that, despite their concerns these leaders have not actually deployed on innovation as an organisational mandate. Executives and leaders need to make the organisational commitment to innovation so that they can begin the process of gaining insights as to the future innovation trajectory of their enterprise. With these insights, leaders can develop future-ready strategies that guarantee continuous value to their customers, whilst protecting the organisation from disruptive innovators. Simply stated, innovation is in fact the new organisational mandate!
WARNING: Forecasts are not a reliable indicator of future results.
Other articles you may like